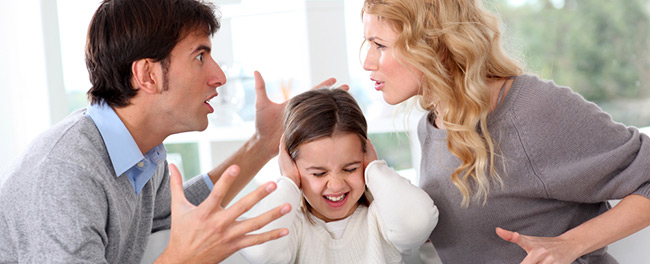 Modification of Custody
Everyone knows the term "custody", right? You have heard it before "I want custody and he can have visitation". Actually, the terms "custody" and "visitation" are not used in the courtroom any longer. The new term is "timesharing". What is timesharing? In simple terms it is a schedule for the children spend with both parents.
You may need to make a change to the Court ordered time-sharing schedule. The change is called "modification". A modification of your time-sharing schedule is a legal process that must go through the courts.
Before you do anything, you must get a copy of your final court order or final judgment of dissolution of marriage. Many times a court order or final judgment refers to a divorce settlement agreement or general magistrate's finding, which you will also need to copy. If you never had a court order, then you cannot change or "modify" one.
In modifying a time-sharing schedule the Courts ultimate concern is the best interest of the child. The burden of proof to change a time-sharing schedule is significant. A time-sharing schedule may not be modified without a showing of a substantial, material, and unanticipated change in circumstances and a determination that the modification is in the best interests of the child.
Be mindful that a modification of a timesharing schedule is a different standard of proof than when a court establishes a timesharing schedule for the first time. When a timesharing schedule is established for the first time, the Court has broad discretion to make a determination after considering all of the statutory criteria.
In contrast, a trial court does not have the same broad discretion to modify custody. The party seeking modification of custody carries an extraordinary burden of proving both elements of two–pronged test. The party must demonstrate that there has been a substantial and material change of circumstances since the time of the final judgment of divorce, and that the welfare of the child will be promoted by the change in custody.
Interestingly, a desire to relocate alone, as a matter of law, is not a substantial change in circumstances sufficient to warrant modification of custody. Segarra v. Segarra, 947 So.2d 543, 547 (Fla. 3rd DCA 2006). Relocation alone, even if to another state, was not a substantial change in circumstances. Ogilvie v. Ogilvie, 954 So.2d 698, 701, (Fla. 1st DCA 2007); A custodial parent's move to a foreign state, without more, is not a substantial change of circumstances that would support a modification of custody. Sotomayor v. Sotomayor, 891 So.2d 559, 561 (Fla 2nd DCA 2004);
Pursuant to Florida Statute 61.13 (3)(a-t) a determination of the best interests of the child in modification of time-sharing cases looks at the following criteria: