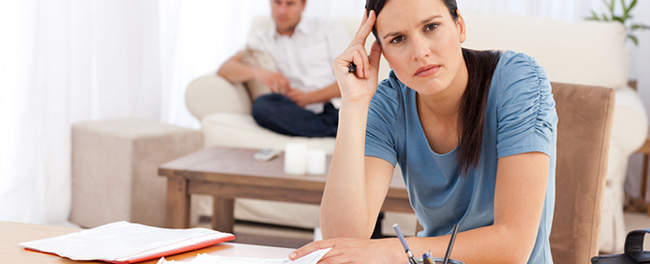 UNDERSTANDING DOMESTIC VIOLENCE
Allegations of Domestic Violence are handled on a specialized emergency basis. There are both civil and criminal aspects of a domestic violence case to consider. Violence provides unique issues for the family court. Violence in a family may extend to other family members and even the children. If there are children of the marriage, domestic violence may thrust the family into dependency court! Sometimes a client may not reveal that violence exists within the family. Feeling too embarrassed or ashamed clients can easily accept an agreement that is not in the client's best interest. Filing a petition for dissolution of marriage may ignite a violent response from your spouse. Using false claims of domestic violence in an attempt to get a legal advantage can have dire consequences upon you and your family. Be careful.
A client who is an abused spouse may say that he or she does not want anything from their spouse. Typically this is because that person is too afraid to ask for anything, and just wants to get away. Other indicators of domestic violence include wanting a quick exit from the marriage, describes the spouse as jealous, excessively possessive, keeping track of location, check mileage on the car, controlling personality, controls all of the finances and has to ask for money for basic necessities, isolates the other spouse, spouse is cruel to animals or to others, forceful and non-consensual sex.
Any person who knows or has reasonable cause to suspect that a child is abuse, abandoned, or neglected must report this information. The Department of Children and Families abuse hotline is 1-800-96-ABUSE.
If the children were present during the domestic violence, this is within the definition of abuse. The abuse hotline should be immediately contacted. A motion for the appointment for the appointment of a guardian ad litem is recommended in conjunction with the filing of a petition for injunction for protection against domestic violence.